Zirconia Toughened Alumina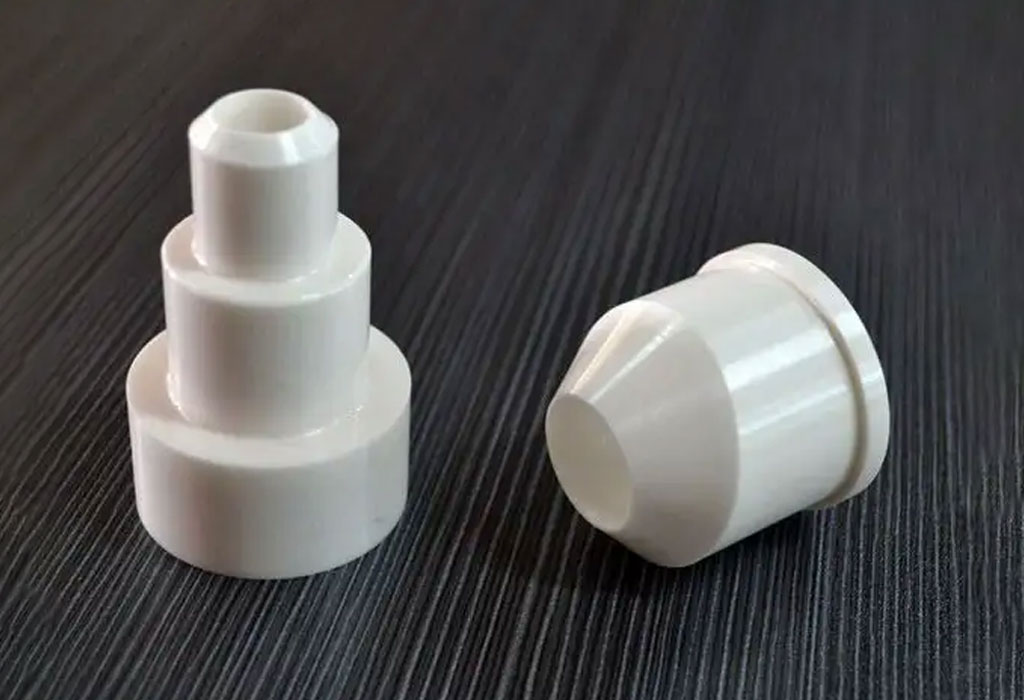 The Define Of Zirconia Toughened Alumina
---
ZTA ceramic are multiphase ceramics with excellent chemical stability, thermal stability and high strength, but their applications are limited due to their low reliability and high production costs. The bending resistance and fracture toughness of ZTA ceramics are related to the particle size of the alumina powder, and its sinterability increases with the decrease of the alumina particles used. Experiments have shown that ZTA prepared from submicron alumina produced by mechanical grinding has good mechanical properties when sintered at 1500 ℃, its flexural strength reaches 720Mpa, and its fracture toughness reaches 6.86MPa m1/2. Alumina composite ZTA ceramics prepared by chemical method. However, it is not that the mechanical properties of ZTA with finer particles are better, which is also related to the sintering temperature. Under the same temperature sintering conditions, the excessively large alumina grains will also inhibit the phase transformation of zirconia and thus affect the properties of the final ZTA ceramics.
Although ceramic materials have many superior properties, such as high temperature mechanical properties, chemical corrosion resistance, electrical insulators, high hardness and wear resistance, etc., due to their structure, ceramic materials lack the ability to occur under stress like metals. The ability of slip to cause plastic deformation is prone to defects, cracks, and easily lead to high stress concentration, thus determining the nature of the brittleness of ceramic materials.
Alumina ceramics have the advantages of corrosion resistance, high temperature resistance, wear resistance, light weight and low cost. It is the industrial ceramic material with the largest production volume and the widest application in the world. It has broad application prospects in cutting-edge technology fields such as aerospace and general industries such as machinery, metallurgy, and chemical industry, but its most fatal mechanical weakness is its own brittleness, which is determined by the structural characteristics of such decided materials.The chemical bonds in ceramic materials are mainly covalent bonds and ionic bonds. Both types of chemical bonds have strong directionality and high bonding strength, which makes it difficult for significant dislocation movement to occur in the structure.
Zirconia toughened alumina ceramics (referred to as composite ceramics, ZTA), white, corrosion resistance, good chemical stability. Alumina has high hardness and zirconia has good toughness. The two materials form an excellent composite with high strength and high toughness, and are more widely used. It has higher flexural strength and fracture toughness at room temperature, so zirconia toughened alumina ceramics have good wear resistance. The specific ratio of the two materials can be adjusted according to the actual use requirements of users.The performance of zirconia toughened alumina ceramics is better than that of 99 alumina ceramics, and the price is much lower than that of zirconia ceramics; many occasions where alumina ceramics are not competent, reflect a better cost performance than zirconia ceramics. Widely used in machinery, electronics, petroleum, chemical, aerospace and textile industries.
Alumina has high hardness and zirconia has good toughness. ZTA ceramics, a high-strength and high-toughness composite body prepared by compounding two materials, can be used in the production of ceramic tools and can realize the processing of cast iron and alloys; It is used to make the interface structure of engineering ceramics to prolong the service life of engineering materials; it is used to make wear-resistant ceramic balls; relying on the excellent biocompatibility of alumina ceramic materials, it can be made into biomedical materials and applied to hard tissues of the body ( such as teeth) reconstruction and restoration.
Alumina Zirconia Structural Ceramics Performance Parameter Table-ZTA Ceramics
---
performance

unit

Alumina AL2O3

Zirconia (ZrO2)

AL2O3≥95

AL2O3≥99

AL2O3≥99.5

AL2O3≥99.8

ZTA

YTZ

Bulk density

g / cm3

3.7

3.80~3.85

3.85

3.9

3.8~4.6

6

hardness

HRA≥

86

88

88

88

86~88

88~90

Flexural strength

Mpa≥

300

350

400

400

172~450

900

Operating temperature

℃≤

1500

1500

1500

1500

1400~1500

1500

Linear expansion coefficient

×10-6/℃

7.5

8.2

8.2

8.2

Dielectric constant

εr(20℃,1MHz)

9

9.2

9.2

9.2

Dielectric loss

tanδ×10-4,1MHz

3

2

2

2

Volume resistivity

Ω · cm (20 ℃)

1013

1014

1014

1014

1013

1014

breakdown strength

KV/mm,DC≥

20

20

20

20

Acid resistance

mg/cm2≤

0.7

0.7

0.7

0.7

Alkali resistance

mg/cm2≤

0.2

0.1

0.1

0.1

Abrasion resistance

g/cm2≤

0.2

0.1

0.1

0.1

Compressive strength

Mpa≥

2500

2500

2500

2800

2300~2900

2500

Flexural strength

Mpa≥

200

350

350

350

Elastic Modulus

Gpa

300

350

350

350

Poisson's ratio

0.2

0.22

0.22

0.22

Thermal Conductivity

W/m·K(20℃)

20

25

25

25