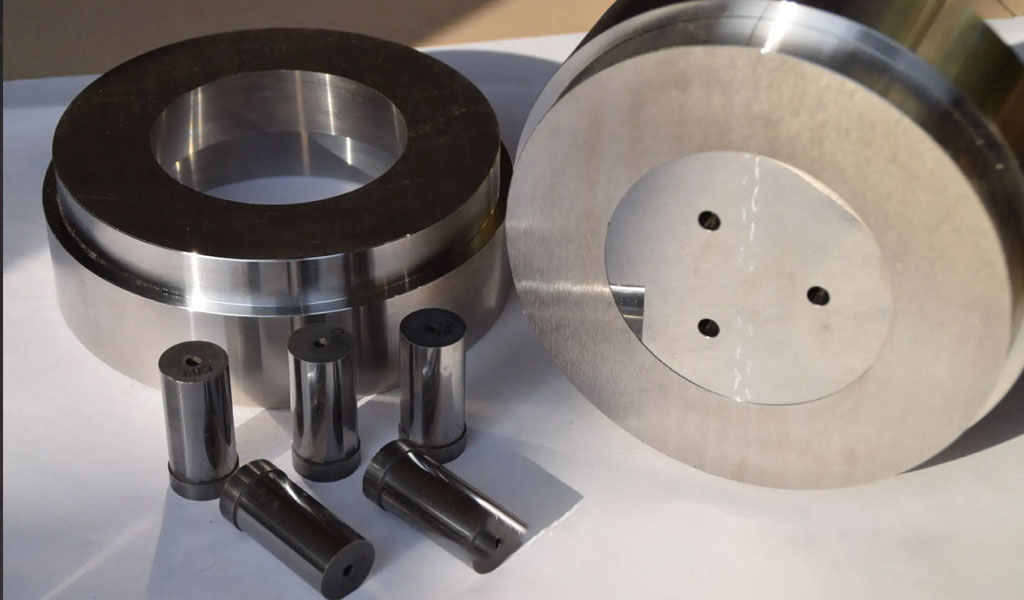 What Is Ceramic Extrusion Dies 
---
Industrial ceramics are widely used in mechanical, chemical, electronic and electrical fields such as bearings, gears, fan impellers, etc. Components. In the actual manufacturing process, industrial ceramic rods and pipes are generally obtained by extrusion molding, and then the final structural parts are obtained by subsequent machining such as turning and milling. The rods or pipes obtained by the extrusion molding process in the early stage are dense and uniform, which can effectively reduce defects such as subsequent processing deformation and fracture, which puts forward higher requirements for the quality control of extrusion molding products.
However, industrial ceramics have poor extrusion moldability, are very sensitive to extrusion molding temperature, and have a narrow molding temperature range.Unreasonable selection or control of extrusion molding temperature can easily lead to instability of the extrusion process or even difficult extrusion, and uneven cooling during the molding process can easily lead to quality problems such as reduced mechanical properties, insufficient crystallization, silver streaks, and internal cracks. In the extrusion process, the actual molding temperature and the cooling rate of the setting zone need to be strictly controlled.
Custom Ceramic Extrusion Dies Service – China Extrusion Dies Company
---
With decades of years in the ceramic machining industry, Pintejin Ceramic Extrusion Dies services can meet the needs of customers in the production of high-volume & low-cost ceramic parts. Custom ceramic parts with simple or complex shapes can be handled at our factory. Endless extrusion possibilities are allowed. Once you selected us, our engineers will start with understanding your demands, select the ceramic dies design suits the application, figure out the ceramic parts shapes, dimensions, specifications, tolerances, and all of the details before production. We have accomplished operators in the workshop to execute each operation in a correct way to ensure the products meet or exceed international standards and customer expectations. Strong, lightweight, and corrosion-resistant ceramic products can be obtained through a fast and efficient Ceramic Extrusion Dies process. From quality to service, strict requirements and high standards help us gain a good reputation among worldwide clients.
Why Choose Pintejin Custom Ceramic Extrusion Dies Services
Professional sales team will keep clear and timely communication with you
Experienced engineers and technicians offer the most perfect solutions based on your program
On-site quality inspection services from the beginning of production to pre-shipment
Advanced machinery and extensive expertise allows dealing with intricate designs
Secondary machining services with CNC machine tools to reach each detail
Fast response and on-time delivery for no matter small or big orders
High-volume production or rapid prototyping aluminum extrusions for your choice
What You Can Get With Our Custom Volume Ceramic Services
Ceramic Parts. Common Ceramic types: zirconia, alumina, silicon ni- tride, silicon carbide, aluminum nitride, microporous ceramic. If you want to specify another ceramic material, please send your inquiry to us, we'll review the feasibility and give you feedback quickly.
Ceramic Dies.Common Ceramic types:Ceramic Extrusion Dies,Powder Metal Dies and ceramic Injection molds.Ceramic can be heated and pressured in a mold, then be formed into different shapes.
CNC machining, surface finishing, and quality inspection services can also be provided if you need them.